**All Products are always available unscented and with no color added if you choose.**
In addition to our luxurious real old fashion handmade soap, I also make a beautiful array of handmade soap made from pure vegetable base glycerin. The advantage of glycerin soap is it can be crafted and available to my customers in about 1 day or so. My glycerin soap is created with the same quality butters, oils and scents that are available in my real old fashion handmade soap. Glycerin soap is commonly referred to as melt and pour soap. And is a quality soap that can be melted down and improved with wonderful additives and poured into many types of specialty molds.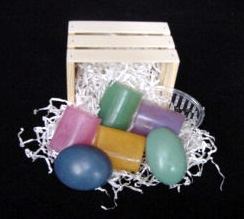 Singles - one bar of soap with one scent. You decide on the scent.


approx. 2 - 3 oz / $3.00 ea.
approx. 4 - 5 oz / $5.00 ea.
Sample Pack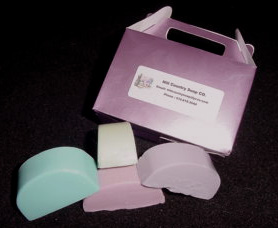 Sample Pack - 4 - 1 oz. Texas shaped  soaps that give you a chance to try our wonderful soaps.  Check with us for available scents. 
Sample pack - $4.99 each
Cocobutter Bar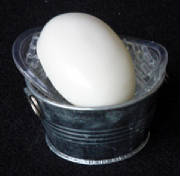 Coco Butter Bar - Nice hard bar that is very moisturizing due to the coco butter.

approx. 2 - 3 oz / $4.50
approx. 4 - 5 oz / $6.00
Oatmeal Shea Bar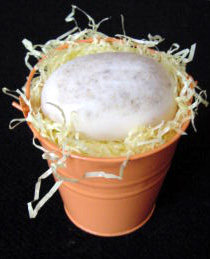 Oatmeal & Shea Butter - Great for dry sensitive skin, is slightly exfoliating due to oatmeal.

approx. 2 - 3 oz / $4.50
approx. 4 - 5.oz / $6.00